Relevance and the impact of recycling today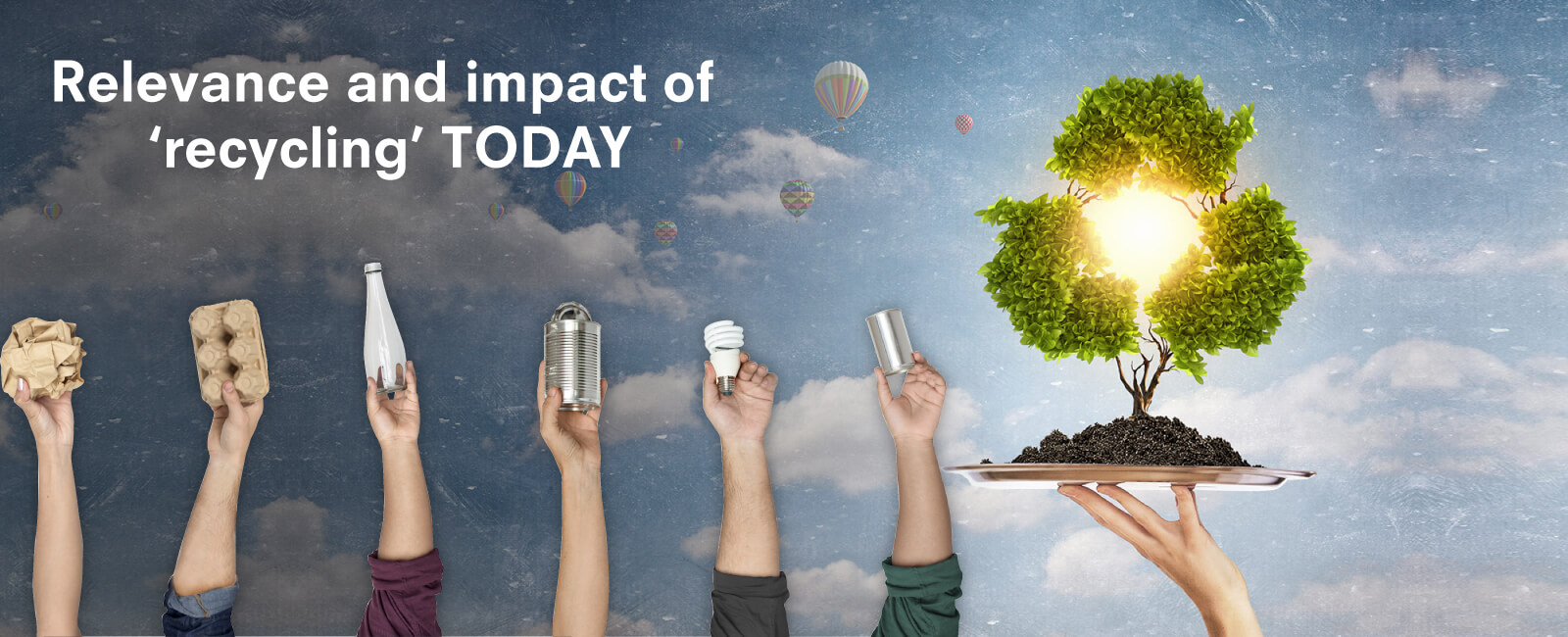 A few years back, recycling was extraordinary but in recent times, it has become a regular activity most of us perform in one way or another. In reality, many things such as plastic, metal, milk, paper, food scraps and more can be easily recycled. Recycling is unquestionably, the need of the hour today and a crucial step towards conserving energy and preserving our planet from environmental pollution. It is must if we wish to leave this planet safe for the future generation!
Potential Causes of Environmental Pollution
Waste generated by us causes severe impact on the natural environment. Some examples include:
Dangerous chemicals and greenhouses gasses are discharged from rubbish at the dumping sites. Recycling helps to deal with pollution problems arising out of waste.
A vast quantity of energy is consumed in making products out of raw materials. Recycling doesn't entail much energy and is hugely helpful in preserving natural reserves.
Habitat destruction and global warming are some of the fallouts of deforestation. Recycling obviates the need for raw materials leading to the conservation of rainforests.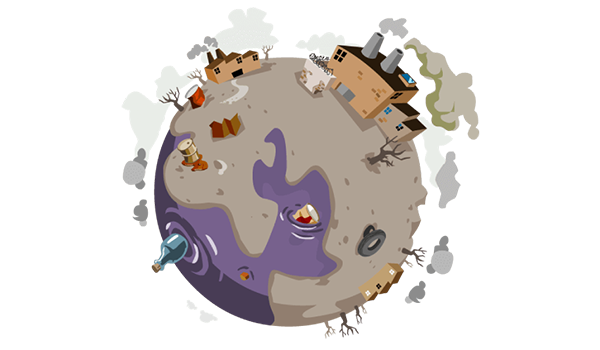 Intervention Strategies for Promoting Recycling
Essentially, recycling cuts waste dumping grounds and decreases air and water pollution. The other benefits that accrue from recycling are:
Provides Economic Advantages
Akin to energy and natural reserves, recycling helps in circumventing unnecessary expenses needed for production. These expenses include the whole production cycle ranging from acquiring raw materials, allocating them from their native place to production locations, procession and manufacturing expenditure.
Preserves Space for the Discarded Disposal
A majority of dumping grounds are piled with excess waste material that can be recycled pretty effectively. Discarded products usually present in non-biodegradable form that takes considerable amount of time to decompose. Recycling enables specific use of these waste material and preserves space for the dumping grounds. Coupled with this, for waste collection waste bins, garbage bags and containers can be utilized. For discarded transportation, trains, trucks, and ships are generally used.
Implementation of Recycling Programs in Schools
Awareness on recycling can be created by encouraging students for reducing the unnecessary waste in school premises. Providing financial and non-monetary incentives and awards to students who have played active role in recycling programs will build the momentum for recycling activities. Once children get accustomed to participating actively in recycling programs in schools, it is quite likely that recycling will be replicated at their homes too.
Examples of Managing Waste in Different Sectors
Today, recycling is one of the major areas of focus in the plastic industry. In the last several years, the practice of thermoplastic polymers is on the rise as they are inexpensive, lightweight, and durable. The purpose behind recycling is to build opportunities to transfer waste into industrially and socially favorable raw materials such as plastics, valuable metals, and glass using environment-friendly technologies relevant to the Indian conditions.
Some examples of managing waste in various sectors are:
Recycling of Electronics and Electricals
In recent times, India has made rapid progress in enhancing electronics recycling. A lot of companies have come up with the objective of curbing the piling up of used and discarded electrical and electronic equipment like mobile phones, printers, office electronic equipment, entertainment devices, television sets and refrigerators.
Recycling of Wooden Furniture- Make it wooden
Recycled wood is alternatively used to make exceptional eco-friendly furniture, commercial logs, and architectural components like windows and doors.
Recycling of Automotive Products
Through the process of recycling, cameras and flashlights are generated from recycled automotive metal. Floor mats and brake pedals are classic examples of recycled tire rubber. Engines of disposed vehicles are disassembled to produce steel, plastic, aluminum, brass and copper.
Recycling of Textile
Recycling of discarded textile is taken up to transform into a range of products like kitchen towels, wipes, dusting cloth and so on.
Step taken by Government for Promoting Recycling
Government in several states has initiated major steps for promoting recycling. It has formed regulations to mandate a minimum percentage of recycled products from building waste in all the upcoming contracts for building works and road works.
Conclusion: Taking positive steps such as community recycling programs and buying products from recycled materials could ensure our planet become a better and healthy place to live in.