Some of My Favorite Attractions Around the World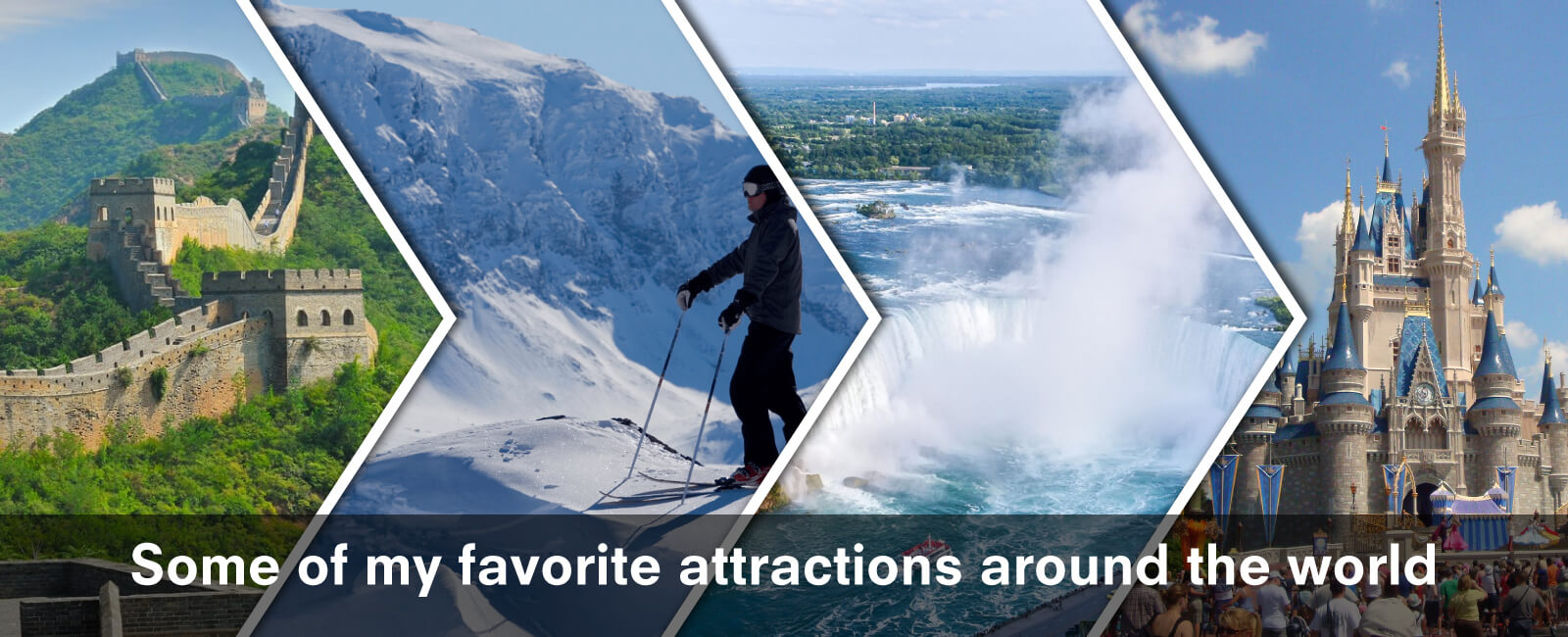 Much similar to me, students at the end of taxing academic schedule love to take a break and explore major attractions across the globe.
It can be a real test to find attractions that match student's interests and attention spans. However, I have managed to put together the best of my wish-list of global attractions. I am quite sure that the attractions mentioned hereunder will equally prove to be pretty exciting for my fellow friends too.
When it is pertaining to experiencing the finest of entertainment, nothing is more magical than the Disney World. In case you don't plan out things well before you arrive, you could end up missing some of boundless buried treasures the park has to offer. With a rich mix of attractions like Cindrella's castle, Mono Rail, Magic Bands, Disney's Hollywood Studios, and night time shows, Disney World is a fun-loving place for both the children and adults alike. And of course, the parade is mind-blowing.

A student's knowledge expedition is considered complete only after a visit to NASA. Students figure out how to experience the joy of controlling satellites in space. They connect with astronauts on the space station. An interactive sitting with astronauts enhances a student's learning, performance, and enthusiasm for technology, science, engineering and mathematics.

Museum of Discovery and Science, USA
Situated in Miami, the Museum of Discovery and Science is an exciting spot for the entire family! Hundreds of interactive exhibits, covering new Eco Discovery Centre. Students will derive the joy of experiencing hurricane force gales in the Storm Center. Science Theater shows and sharks including the giant Megalodon shark will be a real treat to watch.

The Niagara Falls, Canada (+ USA)
It is one of the world's greatest hits of attraction that gives an opportunity for children to experience the fury of the walls. Ferrying to the nearest part of the waterfalls will make children hear the deafening thunder of the falling water.

British Library's Harry Potter Exhibition is a must visit for youthful kids as the exhibition not only marks the celebration of Harry Potter but the 'real life' magic as well. The exhibition has a fantastic collection of 100 artefacts and houses selected original drafts from J K Rowling and Harry Potter illustrator Jim Kay, as well as contributions from the British Library centered on ancient magic.
Fun does not stop here as the young children can find mesmerizing artistry, technology and talent that bore the creativity of the Harry Potter film series.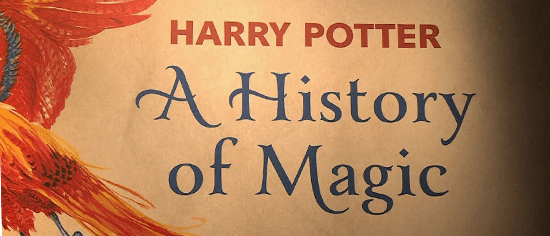 Conclusion: Educational adventure excursions to the above-mentioned attractions of the world will add to the fun-loving experiences of children. Besides, such trips will not only give a fillip to the student's learning capabilities but enrich the school curriculum too.