Benefits & Importance of Reading Habits for Children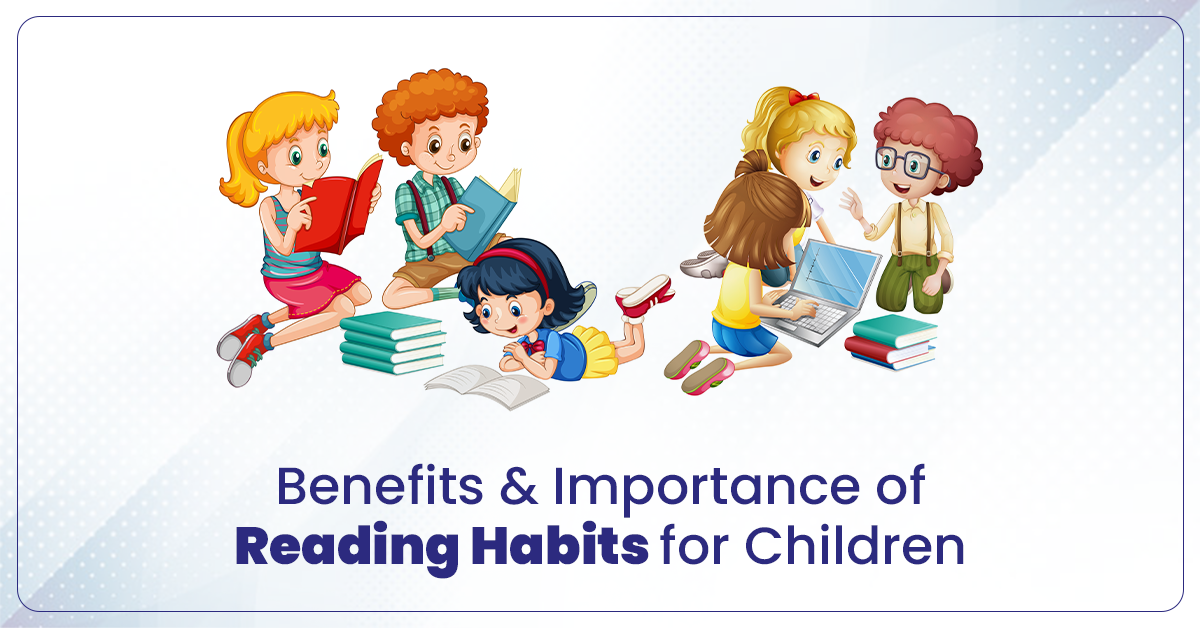 Reading skills have been deemed as in essential life skill and are therefore important to be taught from an early age. Children should be made aware of its importance and should be taught to read and encouraged to learn them from an early age. The earlier one starts the better and easier it is.
Those who decide to start reading, after realizing that it is a vital skill in their lives, often have a hard time starting to read because they are unable to find the right starting point. We should always remember that it is never too late to start anything. It's better to start something later than never starting it. While maybe difficult to get into the habit of reading, or to inculcate reading skills quickly, people often lose their focus and become distracted. So, below are some tips to help you find your starting point.
The Benefits of Reading to Children
Reading aloud to your child can make a big difference in their lives, whether you are reading a classic novel before bed or fairy tales before going to sleep. Some benefits of reading aloud to children are:
Supports cognitive development
Improves language skills
Prepares for academic success
Creates a special relationship with your child
Increases concentration and discipline
Improves Creativity and imagination
Cultivates a lifelong passion for reading
Some helpful tips to find your starting point and help improve your reading skills:

Every little step counts! It doesn't have to take you forever to read a book. Even if you only read one page per day, it is possible to start.
Don't let deadlines scare your! Although deadlines can be scary for some people, they can also be very helpful. If you want to make reading a habit, you will need to establish a time and a deadline. You could set a time to read at 9 pm each day and a deadline like 11 pm.
Consistency is key! It is a mistake to do too much one day and not enough the next day. Instead of reading 10 pages one morning and 0 the next, set a realistic and manageable goal that you can reach every day.
Your success is measured! Keep track of your progress in a journal, no matter how small. Keep a detailed reading log for every day.