The Importance Of Sports In Student's Life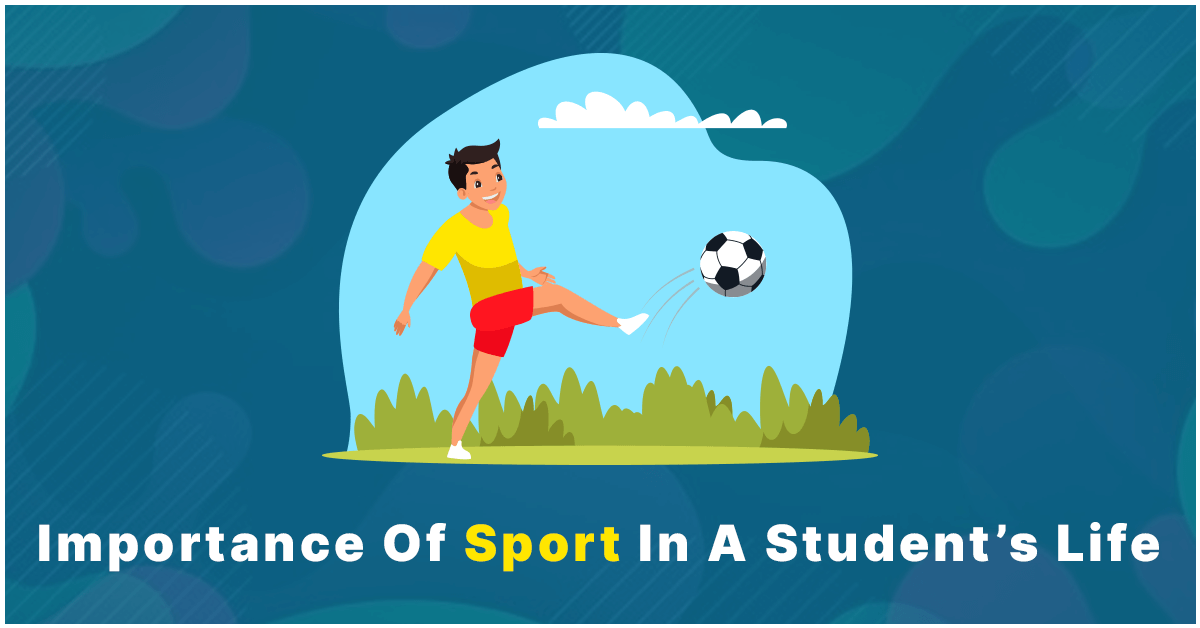 We cannot deny that sports contribute to the overall development and development of a person. In reality, we know that there are many sports stars such as Rahul Dravid or Anil Kumble, who were outstanding scholars, but found success through sports.
Sports is one of the most effective sources is physical training. These goals can be accomplished with determination perseverance, dedication, constant training, and taking the first steps in the first grade. Let's look at how sports and games will be a huge part of the lives of students!
What is the Importance of Sports in a Student's Life?
Games and sports can improve the social bonds of students who are active in sports are able to bond. In this case, they must collaborate as a group that teaches them how to improve their social connection, which is a crucial element of life.
Sports help students develop their emotional resilience
Sport helps students become emotionally stable. A majority of students must deal with one of the emotional challenges throughout their lives, whether at home or at the school. The skills they acquire through their sport allows them to accept defeats as well as victories. Thus, kids who enjoy playing and sport are better position to handle challenging situations.
Developing skills
There are many games that are played at the school level however the most well-known and significant games include Cricket, Football, Tennis, Badminton, Basketball, and many more. Skills such as teamwork, determination, leadership, patience, determination, taking lessons from mistakes as well as sportsmanship, are all developed when kids play sports regularly and are equally essential when it comes to studying and management. Therefore, we can consider it an essential thing when it comes to building skills.
Sports is Directly Proportional to Good Health
All work and no play makes Jack a dull child. We're all acquainted with this saying. Regularly playing can keep your children active and healthy. From helping your child keep their health and wellbeing to helping them build confidence in themselves and increase mental awareness,  sports and games can provide everything. Games such as cricket, tennis, and football are essential games to play at the elementary level.
Sports Eliminates Stress
It is the duty of the schools and institutions to educate all students in various games, starting from the beginning. Books help us develop our minds, but games help develop our bodies as well. Games are the most effective way for helping children achieve new heights, whether it's getting good marks in their examinations, being fit and healthy or even finishing the curriculum. Along with education, games are also a great way to help with physical, mental, and psychological growth for students. To foster an enthralling spirit of competition among students, to develop abilities to make decisions, and to develop the all-rounder character of a child – sports, games and games are being introduced and are now a part of every college and school.
There is no doubt that studying is important to ensure a brighter future, however, as parents, we need to be aware that our children are able to achieve the same goals despite having an interest in Sports. The only difference is that one is not going to help them reach their goals. Therefore, it is important that your children begin to play since the time they started school and continue to play in the best way they can. CGR International School, the one of the best CBSE school in Hyderabad has integrated curriculum where children participate in all activities and where sports and other academic activities are as important as the academics.
For any queries contact us on 040-48549401  or +91- 9515019759. You can also reach out on admissions@cgrinternationalschool.edu.in  or visit https://cgrinternationalschool.edu.in/.