What are the ways to promote self-improvement in children?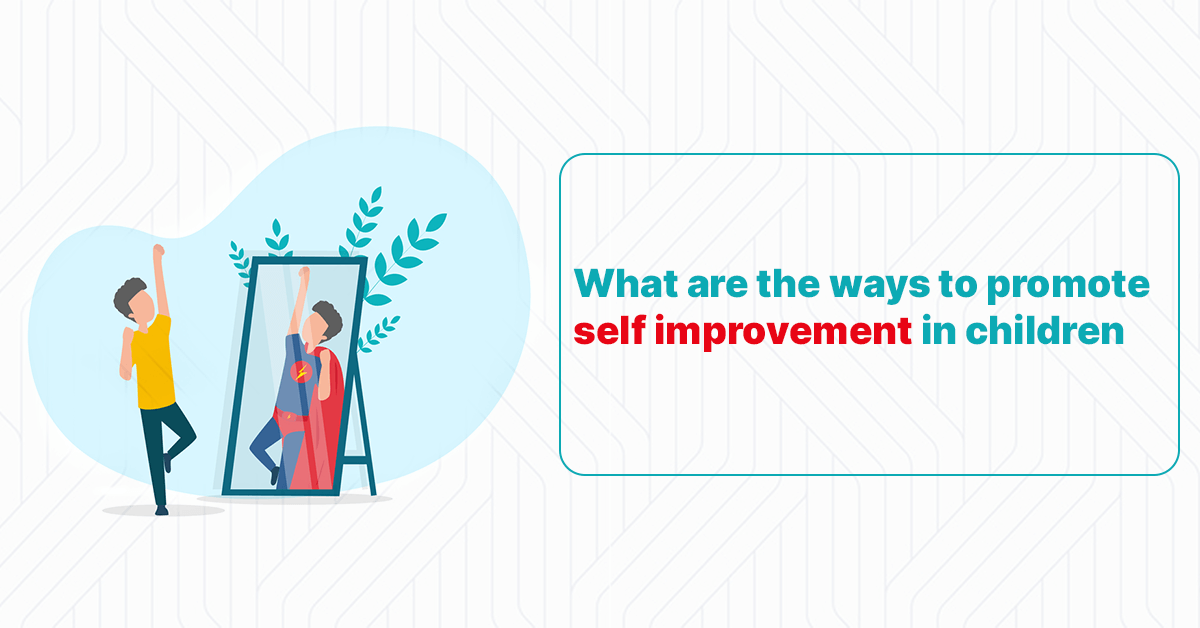 Every parent wishes for your child to learn and improve themselves. According to studies and research, children who invest in self-development early-on, can eventually lead to greater achievements in their careers.
However, it's difficult to determine exactly what to teach children about self-improvement. Don't worry, below are some suggestions that will aid you in raising confident kids who can become the most perfect version of themselves.
Help children discover their strengths
Most of the time, the best way to assist your children to discover their strengths is by giving them ample the time, space, and time study their interests instead of trying to focus on what you believe they ought to be attracted to.
Keep talking
Have regular discussions with your children regarding the truth that everyone has weaknesses , and it is important to identify those weaknesses that you must be working on and to let them know that they won't be able to do everything well.
Make goals with your team
Encourage your child to identify and establish goals that are difficult but do not seem to be easily accomplished. If they set goals that are long-term or challenging goal, they could fail. However when their goals seem too simple, they will not necessarily be advancing themselves.
Help develop problem-solving abilities
Make sure your children know that they are in charge of the way they handle the issue. Skills for problem solving in children can enable them to confront issues face-to-face. Every issue your child confronts offers an opportunity to grow.
Teach self-talk
It's crucial that children learn to talk to themselves with kindness. If your child says something that seem to be negative and exaggerated, make sure they understand that their thoughts are not positive. Help them remember to be more positive and develop.
Be a role model for your child
There will come a time when your children will require instruction in humility. Every mistake your child makes can be an opportunity to teach them. Make sure that you do not stop the child from making errors. Instead, you can turn their failing mistakes into opportunities to grow.
Engage your child
There are instances when your child is not driven to change. In these instances some additional incentives could be necessary to encourage your child to be more successful. If your child doesn't seem to be motivated to complete their chores, there's no need to give your child rewards for everything they do all the time.
Encourage your child to take charge
Self-improvement for children doesn't necessarily mean they're the smartest, but it helps them understand that they are able to be generous, kind, and helpful to other people. To encourage them to find ways to help engage them in doing acts of kindness or even take part in fundraising for charity
Help them socialize
Keep in mind that the development of your child isn't complete without having well-developed socialization abilities. As a parent, it is your responsibility to ensure that your children are allowed to be outside and play with friends in the nearby area. This can help boost their confidence and self-confidence as they socialize with friends.