Why Teaching Young Learners Creative Writing Skills is Important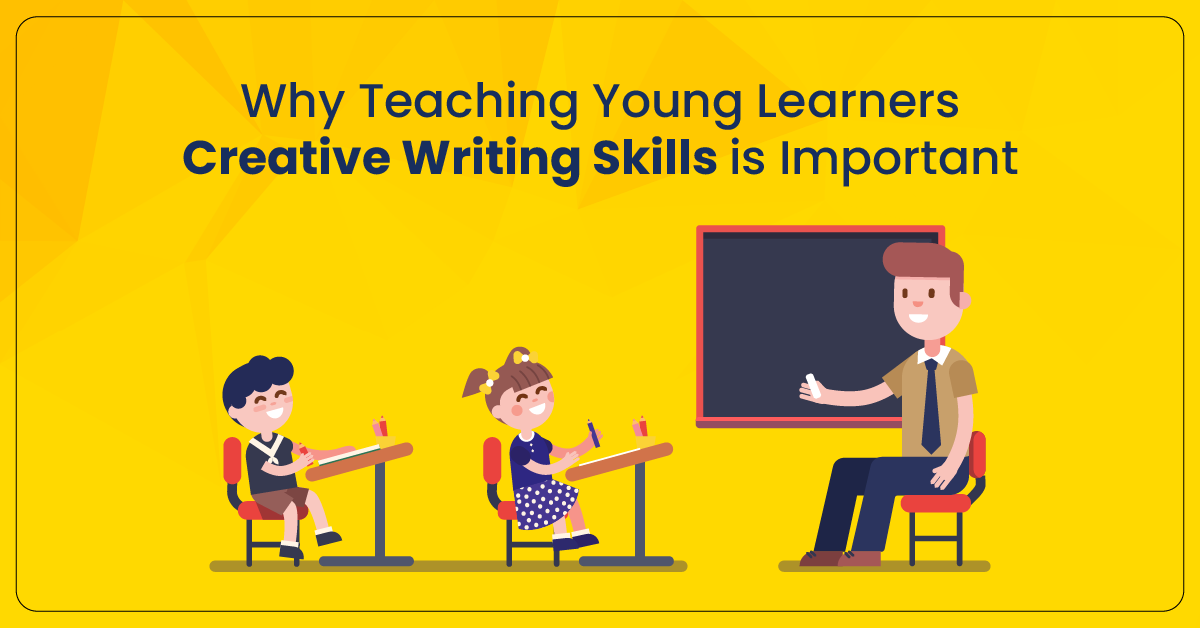 Writing is among the most effective ways of communicating and is an essential tool in education. Parents strive to provide a comprehensive and balanced environment to our kids. But, aside from providing a safe and supportive environment in our home and at school,  parents must also encourage children's imagination and creative thinking as well. Encouragement of children to write in a creative manner is the most effective method to achieve this.
There are a variety of methods to enhance the child's writing abilities and help them become excellent communicators. Writing skills can be extensive and applied to different types of writing including creative writing as well as business writing, creating internal communication within schools, private and public organisations , and more.
In addition, included herewith are some exercises that will help improve your writing skills:
Inspire children to read regularly because reading will aid in developing writing abilities.
Encourage children to keep journals as it's an excellent exercise to improve writing skills.
* Request children to write a short story that is based on an unrelated sentence found in the book or another work of writing
Here are some reasons why you should consider creative writing:
It stimulates imagination and creativity.
Writing encourages and helps children think creatively and develop their imagination. This improves their capacity to come up with new ideas. This expands their thinking processes and can result in successes in different areas, such as the analysis of problems and solving them.
Aids in expression
It is crucial for children to share their thoughts and feelings, as well as express their feelings and thoughts. Through fiction and stories, children can develop their own imaginations with their unique skills. This increases their imagination as well as their ability to write down their ideas.
Writing helps children do better in math and science
If you think that kids should be focused more on science and math skills because of the explosion of new STEM opportunities, such as programming, it could be surprising to know that numerous studies have proven that writing can help the brain to develop the logical abilities needed to be successful in science and math learning. According to research on brain function, "writing can illuminate sequential procedures that students need to learn in mathematics and science, from factoring an equation to the photosynthetic chemical process."
Enhances confidence in oneself
Writing provides children with more opportunities to voice their opinions, and to develop their "voice." These developments will help them build confidence in themselves.
Improves persuasion and communication skills
If children practice choosing the appropriate word to write a poem or story, they are engaging the same areas of their brains that are involved when they write and speak. The importance of a precise speech and self-advocacy is well-transferred into interpersonal relationships as well as workplaces. Self-advocacy and written communication can lead to career and leadership achievement.
It helps improve the ability to think critically
If we didn't have language, ideas would not have developed. It's possible that we don't need the language of "I'm hungry" or "I like cats," however, when you think about more abstract ideas it is imperative to use language. What would you think of issues such as justice, revenge or equality without words to describe these ideas?
Leads to Job Success
In fact, almost all jobs require some form of writing skills. This could be writing for communication purposes or something more complex that includes marketing or publishing information. In the class of creative writing where you are taught the styles and grammar guidelines that are required to create effective writing, whether in the field of literature and career-related writing. Enhancing your writing skills and creativity skills could earn you the next promotion.
Creative writing offers children the chance to express themselves and their opinions and helps them develop their identity. This will help boost confidence in themselves. Research has shown that reading aids to improve your writing skills. Writing is also helpful to develop children's cognitive and organizational capabilities, and the ability to influence people through persuasive arguments. Writing, in short, powers the brain. Therefore, we here at CGR International School, conduct numerous workshops, classes and other events to help our students take part and excel in writing skills.
For any queries contact us on 040-48549401 or +91- 9515019759. You can also reach out on admissions@cgrinternationalschool.edu.in  or visit https://cgrinternationalschool.edu.in/.