What is global education and how are teachers helping kids become global citizens?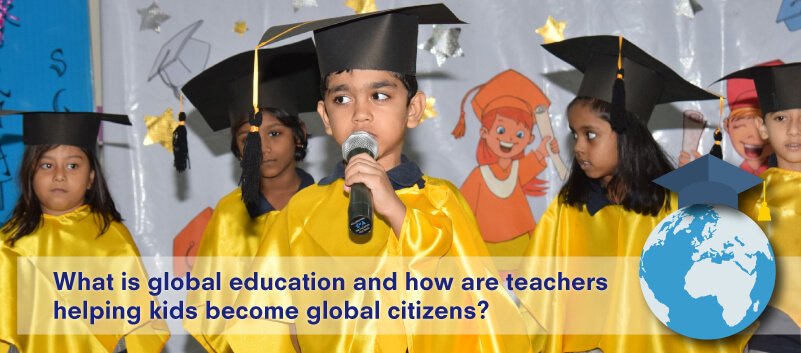 What does 'Global Education' mean?
Global education is a mix of ideas taught to improve a student's perspective of the world. It forms a part of the curriculum where educators blend multiple dimensions, standpoints, and citizenship into regular class lessons. Global education turns people into more active, responsible global citizens.
To ensure a strong globalized educational system, it is necessary for the four key players – teachers, administrators, community, and government to come together as active agents of change.

What role does the CGR International School play in enabling kids to excel on the global academic platform?
CGR International School believes every student has the right to pursue high-quality education. The school works towards this vision into a reality.
At the CGR International School, students are motivated every day by passionate teachers, challenging and relevant content and interactive events. From time to time, the school updates its teaching practices to be aligned with the world and makes use of the right opportunities for education today.
To help students excel on the global academic platform, the school has adopted different methods such as:
Using modern technology for the best learning benefits.
Promoting learning skills for students.
Breeding learning and engagement themes with perspectives on international and global development.
Students inculcate behavioral, problem-solving skills, and positive attitudes. Students take part in social service activities too.